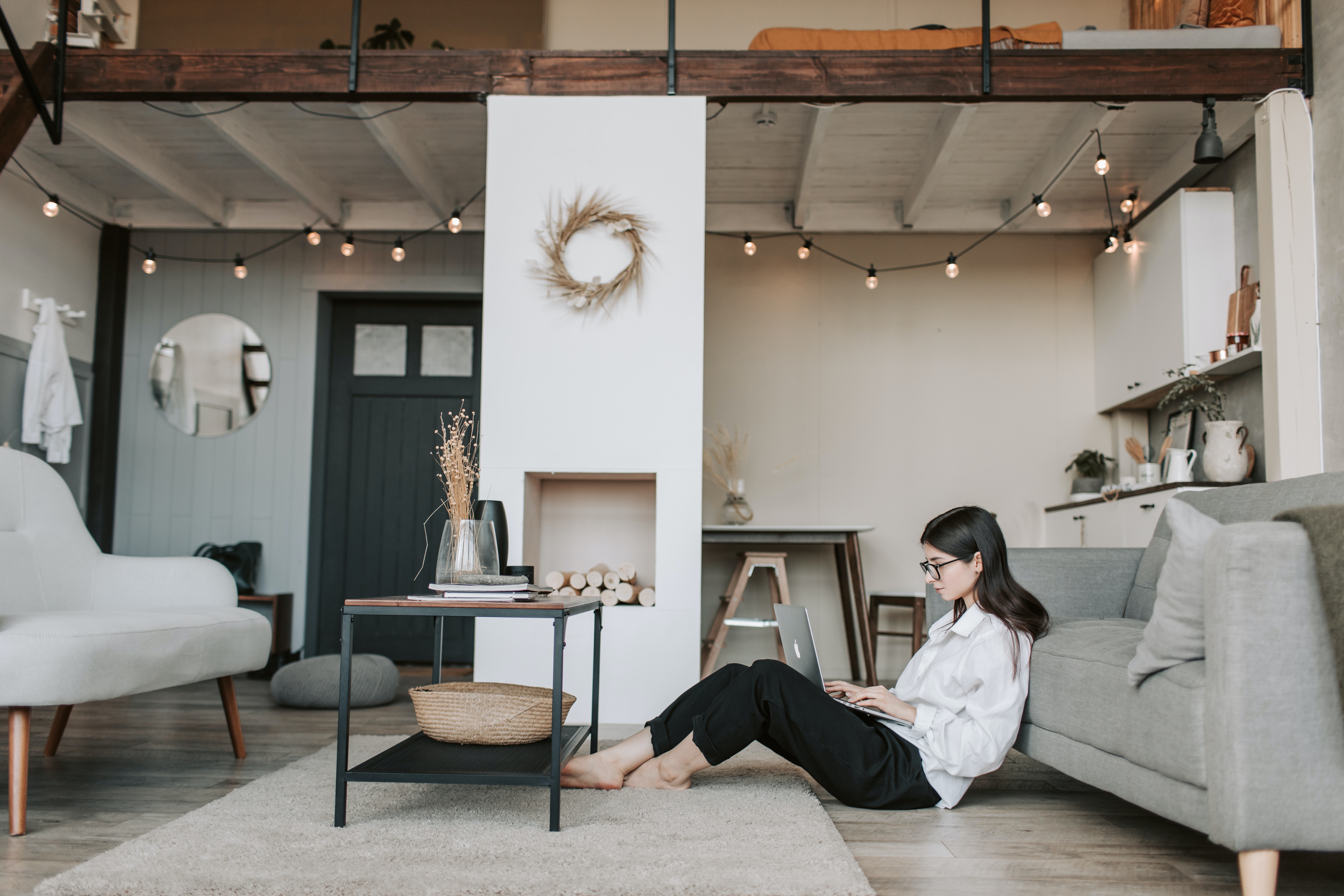 We're now on week 6 of COVID-19 lockdown in the UK and, while lockdown is there to keep us safe, there are big challenges that come along with it, too. With isolation can come loneliness, boredom, and low mood, just to name a few challenges that many people are facing at the moment.

Today's blog focuses on some of the things that you can be doing to stay sane during lockdown, especially if you have more time on your hands than usual.
Keep In Touch
Loneliness is a big risk factor for all age groups during lockdown, even if you're living with housemates or family. However, many of us are lucky to have fantastic technology at our fingertips which makes keeping in touch with loved ones really simple.
Last week, we published a blog post detailing 6 Of The Best Apps And Tools For Staying In Touch With Your Family And Friends. They may not be as good as face-to-face get-togethers, but apps and tools like Zoom, Netflix Party, WhatsApp, and Houseparty are all easy to use and can bring hours of fun.
Exercise
Exercise creates endorphins, a hormone that lifts your mood, so if you're able to exercise, don't hold back. It seems that everyone's been trying PE With Joe, and there are loads of other online workouts available for you to do at home too, such as yoga, circuits, and more, where you don't even need any equipment.
Plus, if your health allows you to leave your home for up to one hour per day, you can go walking, jogging, roller skating, and more, as long as you're keeping a social distance from others!
Plan Your Days
Planning your days doesn't mean that you have to stick to a rigid schedule, but having at least one or two things that you'd like to accomplish each day can give you more structure which is really important to so many of us.
That could be anything from updating your CV and cleaning your bathroom, to clearing out your wardrobe and studying. Whatever you choose to plan for your days in lockdown, try not to put too much pressure on yourself - your tasks don't need to be groundbreaking, but having structure may be able to help keep your spirits up.
Limit Your News Intake
With more time on your hands, it can be tempting to be watching and checking the news all the time. While it's only natural to want to know what's going on in the world, especially when there's a pandemic, grim headlines and bad news stories can seriously impact your mood. Not to mention, compulsively checking the news or your phone can make you feel stressed and anxious.
Instead, try limiting yourself to checking the news just 2 or 3 times per day. That way, you're still keeping up-to-date with what's going on in the world, but without overloading yourself.
Get Involved, Help Out
If you're able to, getting involved in the community can be a brilliant way to stay sane during the COVID-19 lockdown. That could cover small acts of kindness from regularly checking in on a vulnerable family member, writing letters, and sending cards. If someone you know needs help with shopping, helping them out if you can is a great way to get involved in the community.
Many communities, streets, and other types of groups have WhatsApp group chats where those in need can ask for help, and activities to lift the community's spirits happen too. If you're able to, you might be able to find volunteering opportunities at places such as your local food bank.
Rest Up And Look After Yourself
We're on lockdown because there's a global pandemic happening and, all over the world, people are becoming unwell. Whether you have COVID-19 symptoms, or you're feeling unwell from something else, it's important that you rest up and take care of yourself. If you have symptoms of COVID-19, this page on the NHS website can help you with what to do next.
Hopefully this post has been useful in helping you to stay sane at home. StudentHQ is a leading provider of university homes in Lancaster - to see the types of accommodation we have available, take a look around our website.