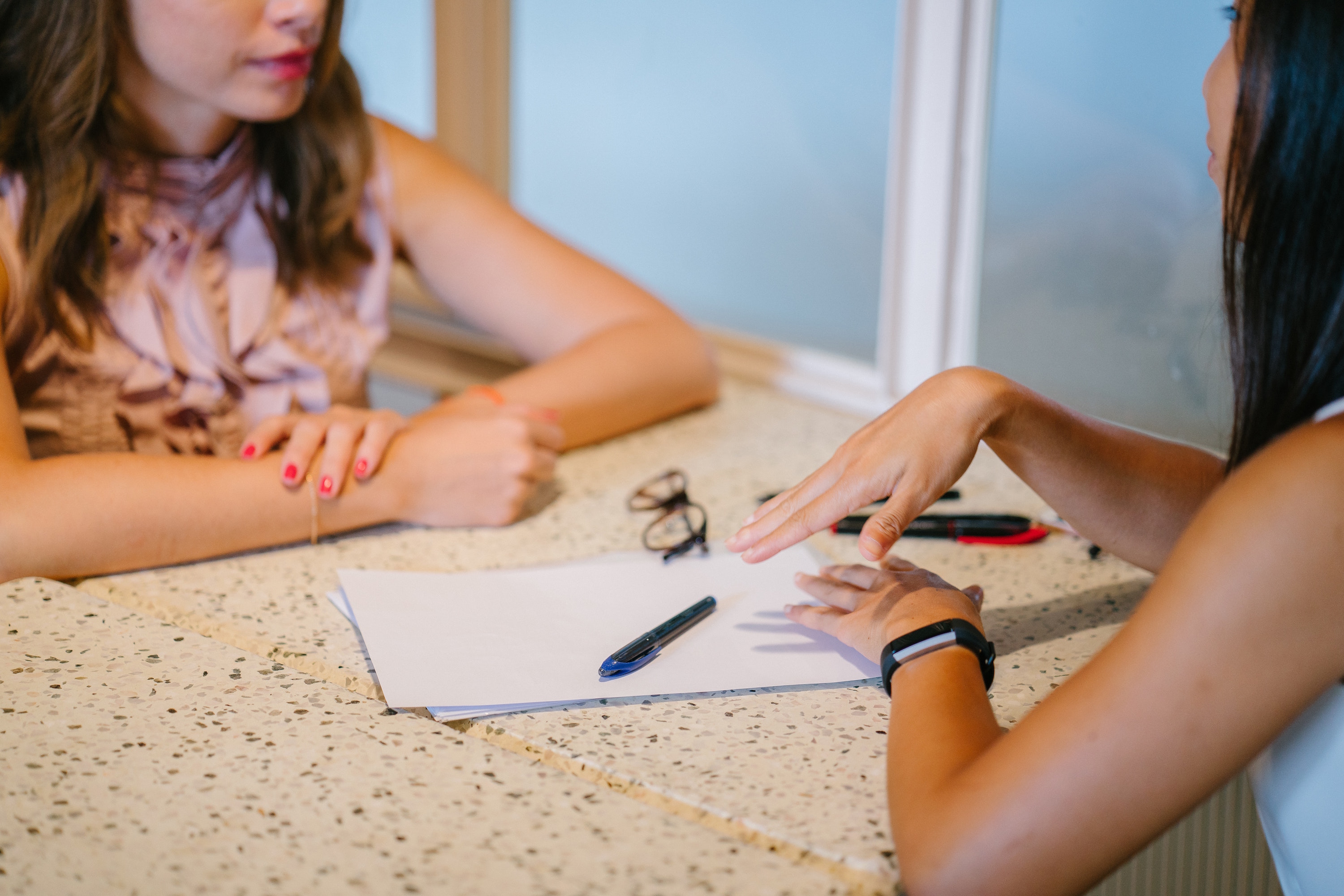 Whether you're getting ready for your first ever job interview or you've had several jobs throughout your life, it's always a good idea to brush up on your interview skills. Now that many people have a lot more time on their hands, and many people have sadly lost their jobs due to the COVID-19 outbreak, we think that now is a great time to hone your skills and learn how to ace your next job interview.
1. Always research the business
Without exception, the person interviewing you will expect you to have researched the business you're applying to work for and they're likely to ask questions about your thoughts on the business, how you would fulfil the job role in question, and if you know anything about the business' competitors.
On a similar note, make sure you research the industry, too. What are the businesses' main competitors? What do they do? How do the products and services' compare?
2. Make the first 5 minutes brilliant
Some people say that the first five minutes of a job interview are the most important. In fact, it's said that after the first five minutes, the interviewer will have already made their decision and will just be looking for evidence to back up their decision after that.
Whether that's fact or fiction, we all know that first impressions are lasting impressions, so make sure you give everything you can from the start. Energy and enthusiasm are key to making a good impression, and don't be afraid to give a genuine compliment about the business you're being interviewed by.
A compliment that follows this structure will show that you care about the company: "I've been following X business' story for a while now and I love that you do X product/service/skill because insert reason here."
3. Make eye contact (and follow other basic practices)
This should go without saying, but most people get nervous during job interviews (your interviewer may even be a bit nervous, too!), and basic practices can crumble. Try to put your nerves aside the best you can and remember to smile often, make eye contact, give a firm handshake, and always thank your interviewer for their time.
4. Know your CV/application
In any job interview, it's highly likely that you've sent the interview a job application and/or your CV and that the interviewer will be asking you questions about them. For that reason, it's always a good idea to brush up on your knowledge of your own CV and job application before you go to your interview!
It seems so obvious, but one of the last things you'll want during a job interview is to be thrown off by a question about your own employment history. Check and double check what you have on your CV, and make sure you practice questions and answers about what you've written. Which leads us on to...
5. Rehearse
Rehearse! Rehearse as much as you can and with as many different people as possible leading up to your job interview. Ask your friends and family if they can ask you mock interview questions over the phone or video call and to give you constructive feedback about your answers, too.
If you feel comfortable doing so, share your CV with them and the description of the job you're interviewing for so that they can ask you more relevant questions.
6. Have questions for your interviewer
Job interviews are a two way process, so it's perfectly fine to ask your interviewer questions, too. Asking questions about the role makes you come across as interested, so it really is key that you do this. Don't be afraid to ask your interviewer any question you may have but, if you're struggling, here are some examples of questions you can ask your interviewer:
How would you expect me to progress in my first 6 months of employment with you?

Is there anything on my application/CV that concerns you?

What kind of person would you most like to fill this position?
7. Put it out of your mind
When the interview is finished, the easiest thing to do is ruminate but try not to overthink it. Doing something you enjoy straight after the interview is a great way to calm your nerves. Plus, it might even take a few weeks for the interviewer to get back to you - especially if they've been interviewing lots of people - so the less you worry be better!
If you're stuck for ideas on what to do after your interview, here's our guide to some of the best places you can visit/walk to in Lancaster - just make sure you're observing social distancing guidelines if they're still applicable!
If you're looking for student housing in Lancaster, StudentHQ is accredited by Lancaster University and provides some of the best houses in the area.