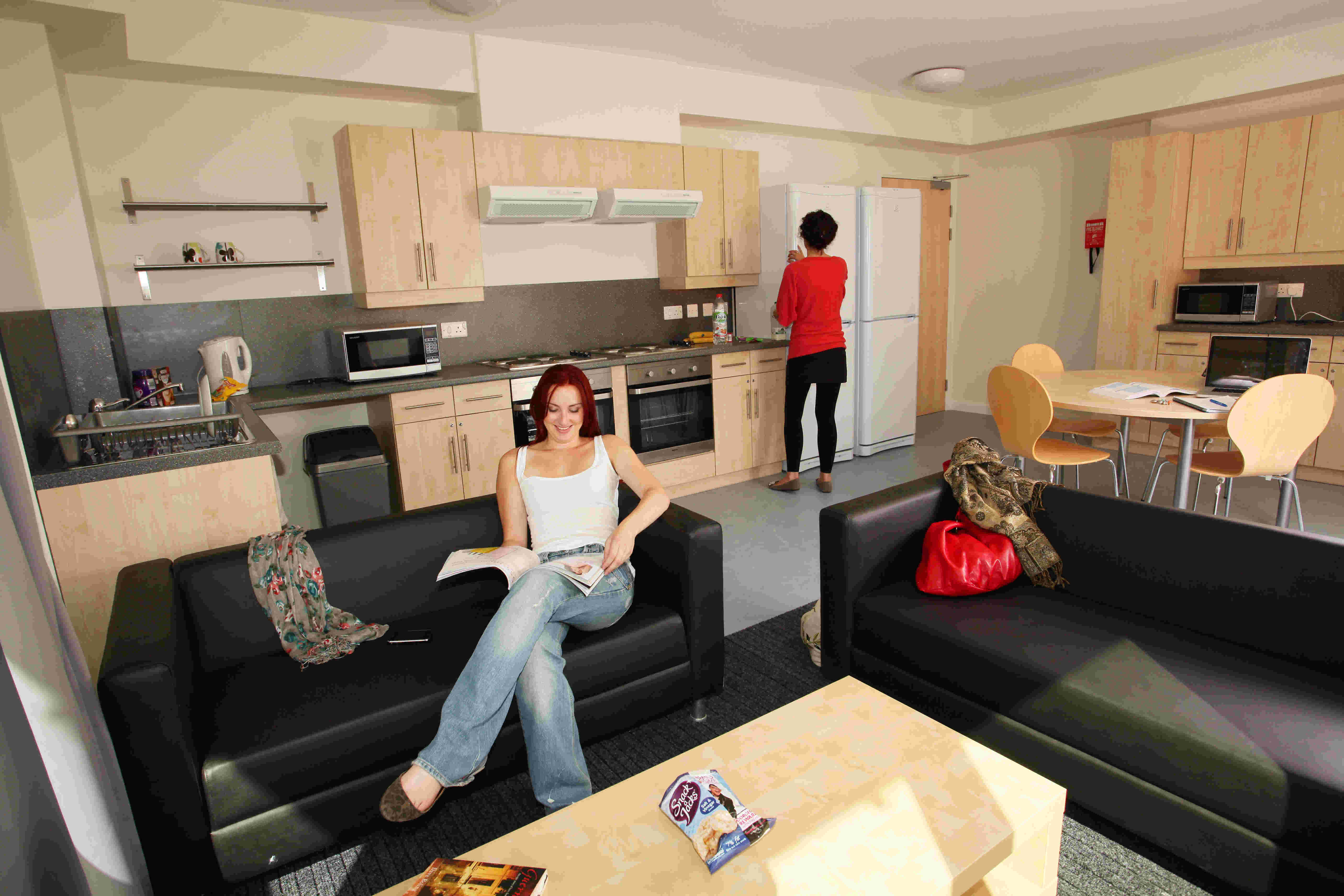 Getting on with others is a key life skill, however, learning how to live with other people can be difficult. You don't really know someone until you've met their habits. Everyone has to take responsibility for their actions and contribute equally to the house, especially when you throw bills into the equation.

No matter, you've decided to move off campus and share a student house with some new friends from uni. Your choice of housemates has the potential to make your living experience fantastic or drive you absolutely crazy. If you're in your first year and living on campus, then this won't be an issue, however, if you're planning on sharing a house in the future, read on!
To give you a hand, StudentHQ has put together an ultimate guide for students who plan on living in shared accommodation, including some tips on common issues that tend to arise in a shared student house. This way, you can make sure you have the best time at uni, without having to worry about regular household issues.
Start Looking For Housemates And A House
This is probably the single most important thing you need to consider before moving into a shared student house.

Why? Well, if you're looking for people to live with a month or two before you head home for the summer, the options in regards to choice of people or houses are both going to be limited. You can hope to get lucky, but let's be realistic, that's not very comforting. In other words, the earlier you do your due diligence, the better.
Another thing to consider is living with friends; you'll be living in close quarters which can, at times, put strain on the relationships. Small things can be quickly be blown out of proportion. You'll have to take a constructive approach because being passive aggressive throughout the year won't solve any problems.
If you're a fresher, the first few weeks are unlikely to show you everything you need to know about a person or group of people. Whatever the case, do not rush into making decisions for who to live with in your student house. Give yourself time to decide.
Everything aside, you found your crew and you're now certain about living together. Great! What do you do if you're not sure? Well, if you start to look as the year's coming to an end, then you won't have as much choice in the people you're going to live with. Additionally, people looking for a house late are likely not great at planning (no offence). This could spell a messy living environment and more problems down the line you can avoid by starting ahead of the curve.
An often great choice is to live with people from your university halls (assuming you like them and get along) so you have some experience of their habits. The busiest times for students looking for housing in Lancaster is between October and December for the following academic year. This gives you some time (though not as much as some would like) to acquaint yourself with your potential housemates and figure out whether you're a good match.
In any case, you've got a few options. Either find a house, fill it with housemates or find people you like, find a house to match. Then put down your deposit or down payment, depending on your landlord. If you're really stuck, you can check out SpareRoom, GumTree or other local and county room share websites. Simply Google "room share", "flat share" or "house share" alongside your location.
No matter your method, it's in your best interests to get it done earlier rather than later!
Carefully Choose Who To Live With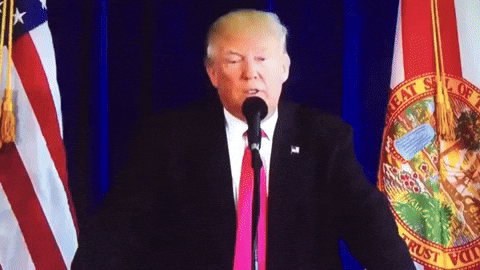 Choosing who to live with after university halls can be tough, especially as there isn't really a best way to do it. There are a few places to find people to live with. Our first suggestion would be to look at people from your course that you get on with. You can also look at friends in societies or sports teams - similar interests are always a bonus (but not a guarantee of compatibility). Your safest bet will be to choose people that currently share a hall with you. You'll be able to see their living habits and whether you'd be compatible. You could always mix all of the options above to make ends meet if you're having trouble deciding.

No matter where you decide to look, you need to make sure that the people you're planning to live with are not going to make your life and your time at university harder than it should be. Sharing a living space will always have it's complications. However, if everyone's on the same page, you're a lot less likely to run into problems. Depending on your personality, you should also look at how many people you're planning on living with. If you're someone who likes their space or needs alone time to recharge, then moving into an 8-bedroom house may not be in your best interests. If you're a social butterfly, then this could be a grand idea.
Depending on the arrangement or your preferences, keep in mind that the more people living in one house, the more likely you'll face complications or distractions during your studies. Think about the type and size of house you'd prefer to live in. Living in a house with more than four bedrooms may sound like a great idea, but it'll cost you some independence and privacy. There's always the option of splitting your group and finding smaller houses that fit everyone's needs if this is the case.
Make sure your needs are met and you're compatible. If not, voice your needs and make sure you're able to come to an agreement with regards to one another's living habits. Whatever your decision, don't let it stress you out. It's only a year and you can always find a new group of people to live afterwards.
Landlords and Contract Lengths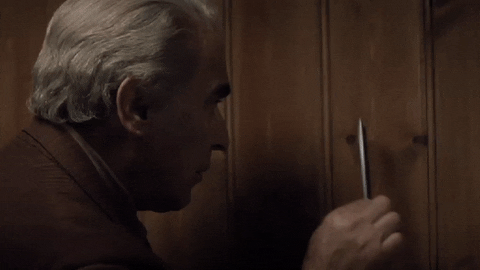 Smaller local landlords are likely to give you a better service that larger companies and best to avoid properties that are managed by letting agents as they can often be slow to fix problems should they occur. Not all of them, of course, but be careful - the last thing you want is a salesman for a landlord. Before looking check out online reviews and when doing viewings try speaking to existing tenants. Many landlords give a good sales pitch but don't live up to their promises.
Lancaster University run a great accredited property scheme – Lancaster University Homes. All landlords are triple accredited by Lancaster City Council, Lancaster University and the University of Cumbria. It is highly recommended that you only rent from a landlord who is a member of the scheme. If you're not in a student in Lancaster, look around and see what accreditation schemes your university provides. It's quickly becoming a thing. Some landlords are now getting named and shamed across the country because they treated their student tenants atrociously.
It's always worth a check if there are any quotas or limits too. Some landlords state 'all inclusive' but then charge you when you use more than their allocated quota, something that's not always mentioned. Don't forget to check the length of the contract, you'll find most will do a 52 week contract. Others will contract you until the end of the academic year.
StudentHQ, for example, offer 52 week contracts with a 50% reduction in rent over summer in case you have a job or want to spend some time after uni time with your friends in the lovely place that is Lancaster. In any case, decide what contractual length is right for you and your housemates. Save some headaches and do some planning.
What to Bring With You To Your New House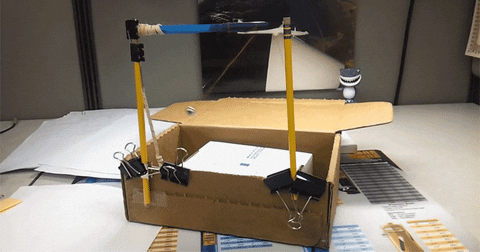 Figuring out what to bring with you to university can be tough, especially if it's the first time you're planning to live outside home and university halls where everything you need is provided as standard. On the other hand, it's not practical to take everything you own with you to uni. Here's a few things for you to consider:
Make sure to bring your passport, a driving license or some form of valid ID for registration. You'll need your official uni documents, like your acceptance letter and anything that came with it to be safe. If you're going to uni on finance, which most of us are, then bring anything you need to verify the contract. If you're a first year student or you're planning on living on campus, bring any accommodation documents you've received in confirmation from the accommodation department.
Snap a picture of your bank details or bring your card, your national insurance number, and some passport photos for your student ID. Fear not if you don't have any passport photos, you can usually find one on campus or somewhere in town. If any of these documents are missing or you feel you haven't including something from the information provided above, make sure to get in touch with your university and the relevant department ASAP. The last thing you want is to arrive unprepared or worse yet, not registered for accommodation or finance. Planning is key in making sure you have an easy and fluent start to the academic year.
Lastly, think about the types of things you'll need for when you move in. For example, electrical items or entertainment, clothing, academic supplies, and kitchen and bathroom items like toiletries. Your best bet would be to check what's missing on your premises and working backwards, so you're not left with a large trough of stuff that you didn't need to bring. Also, don't worry if you don't manage to bring everything with you. You'd be surprised at how much stuff gets passed around university campuses. Take a look and wander in town, you'll often find local shops offering student discounts on essentials at the start of the academic year. If you're on a tight budget or feel like saving some money, look in local Facebook groups or on Gumtree to see if there's anything going for free or cheapish. You'll be amazed at what you can find!
Remember, you'll have to take this back at the end of the year or when you finish your studies depending on your needs and transition living arrangements.
Democratic Room Allocation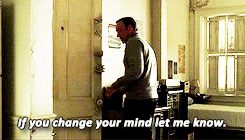 Bedrooms in shared student houses always come in a variety of sizes. Even within the same student house, you can have rooms with completely different levels of desirability. If you and your mates haven't had this problem then consider yourselves lucky - very lucky! In these situations, it's natural that everybody wants the best room for themselves.
It's up to you to decide, ideally democratically, who gets what. Fun fact: it can get really difficult. There are often room 'types' in each student house that you should consider to help you make a choice. Ground floor rooms tend to be larger and next to the lounge and kitchen, giving you easy facility access. It's also the most social room in the house, people can always come in and say hi. But beware, every time the bell rings you're likely going to be the one to open the door.
Top-floor rooms often come with character, housing a slanted roof, skylight, and even a potential view. They're also the furthest from the door, meaning you'll have the least noise but they tend to be smaller and colder. Make sure your wifi connection reaches the room too. The room next to the bathroom is also nice as you have first access to showers, a mirror, and not needing to climb a flight of stairs each time you need a twinkle.
On the other hand, each time someone needs to use the sink, toilet or shower, you'll be the first to know. If you get this room, make sure no one likes to sing in the shower while you're sleeping or trying to study.The small room doesn't get enough credit. It's usually a central room in the house with easy access to all the facilities while also being the warmest room in the house. If this is your room, make sure you have enough space and if not, allocate yourself some more storage space either in the room or elsewhere in the house to accommodate. Remember, it's not about size, it's what you can do with it. The big room is on everyone's radar, however it the hardest to heat and upkeep. Space can be great, but space needs to be filled to avoid feeling empty or unhomely. If one of your housemates is in a relationship, it could be a good idea to give them the room.
Still can't decide? Don't be discouraged, you can always find ways to work around room allocation fairly. Have a sit down and discuss who should get what based on priorities and needs. If you're having trouble deciding, you can always switch rooms half-way through the year. Alternatively, splitting rooms by price if some rooms are much bigger or provide better furniture can be a great solution.Alternatively, one way to allocate the best room would be to give the person who found the house the first pick (or not). You can then take a first come, first served approach. Make sure you talk about this and let everyone know and within a reasonable amount of time. If this doesn't work for you, then something as simple as pulling room numbers out of a hat is a reasonable way to do it.
You could always get creative. Play a drinking game, running a race, or seeing who finished their previous year on a high. It's really up to you how far you want to take this, but it is definitely a fun alternative to allocating rooms. Before you sign anything, it's very important to make sure you end up with a bedroom that you can live with for the next year of your life. Otherwise, you're going to have a bad time while also running the risk of ruining relationships with your new housemates.
Organise Equal Kitchen and Personal Storage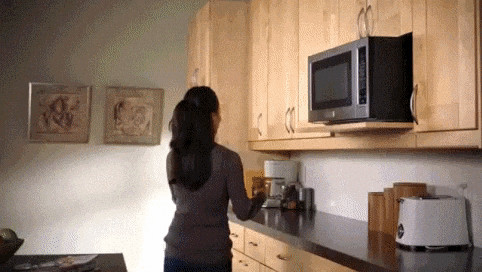 Student housing is not generally known for having an abundance of storage space and you could very easily get landed with only half a shelf in the fridge if your fellow housemates move in before you. Combine this with multiple pots and pans, plates, utensils, and cutlery all squashed into one kitchen and the frustrations of not enough storage could easily result in arguments.
Plan ahead and consider sharing with your fellow housemates if space is at a premium. It's a good idea to take a look at the place before everyone moves in and decide exactly who gets what. Alternatively, if there's a lack of space then look at some additional storage space to have in the kitchen. You can get affordable furniture on Amazon, eBay and other websites. If you're lacking storage space, particularly if you're in the smallest room or if you need more space, then make sure to ask your housemates about commandeering a cupboard, cellar, or some space under the stairs Harry Potter style.
Still in a pickle? You can always look at vacuum storage from a local Argos or online from Amazon. They're about a tenner and can save you a ton of space. In addition, you can get some plastic drawers for storage. Inexpensive and easy to transport, they're a great substitute for potentially expensive and clunky furniture.
Wilko do a few good ones which we recommend you look into. You can also get some on Amazon (much like anything else, really). The bag you brought with you can be a great place to put stuff, too. It'll take up just as much space no matter if it's empty. If winter's on your doorstep, you can pack your summer clothes in for when you actually need them.
In any case, there are inexpensive ways you can create space for yourself so you're comfortable and happy in your new room and house. You just have to get a little bit creative! The best time to look is at the end of the year when other students are moving out before you even move into the house. You can find a great bargain or two in the local area, helping you save time and money.
Having extra space will reduce the amount of potential disagreements when everyone moves their belongings in at the start of term.
Managing Your Bills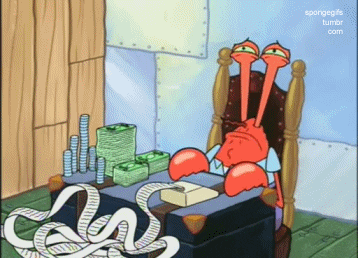 Now that space, rooms, storage and what to bring is sorted, you have to think about bills. Responsibility for paying bills yourself after living in student halls of residence can be scary. You have to quickly discipline yourself to turn off lights and moderate the use of central heating. Despite your best efforts, it might be that your fellow housemates are not so disciplined when it comes to energy conservation. Waking up in the morning to find every light in the house left on is guaranteed to make your heart sink and dread the monthly electricity bill.
The shock of a huge energy bill may wake people up to the realities of adult life, but if not, you just have to be tough and make sure you're reminding people to turn things off. It's also great to lead by example in these situations if there's friction. Kindly point out the problem and, if the person fails to act on it, calmly do their task yourself or with another housemate (depending on the chore) and make sure that you tell the person in question that you've done their chores. After all, no one wants to be out of pocket for other people's forgetfulness. An even better option is to rent a house with all bills included in the rent like those let by StudentHQ Lettings.
If you're not based in Lancaster, then look for providers that are friendly and well reviewed - the last thing you want is a lazy landlord. Something else most students miss is budgets. Find housemates who have a similar budget to you, the last thing you want is a money struggle because you've underestimated the cost of living. This includes wifi, heating, and generally the lot. Make sure everyone's understood and agreed the costs associated with sharing a house.
Alternatively, you can use software to help you deal with bills - services like SplitTheBills can simplify things while keeping everything and everyone on the same page with bills and individual payments.
Align Your Living Habits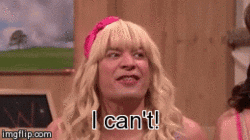 People with different likes and dislikes living together in a small space can lead to potential arguments. This creates an unpleasant atmosphere for everybody and can become a major problem if it leads to housemates wanting to move out. Try to remember that the student house you are sharing is everyone's home for the year. More importantly, no one should be made to feel uncomfortable.
This is why it's important to have this conversation earlier rather than later, once you've had a chance to understand each others needs and living habits. If you have a problem with someone's social habits, you can try setting curfews or days when you go shopping. The same goes if people require set times in the week when they need a quiet night if they have work the following morning or have an important coursework deadline coming up.
Compromise is your friend here. It's not pleasant living in a house where there are underlying issues and tension between fellow housemates. If you really can't reach an agreement then try to put the matter behind you before matters gets out of hand. If your housemate's less-than-clean habits become a big issue, make them aware how much it is upsetting you and ask them to be more considerate.
Spending your spare time cleaning the house only for inconsiderate housemates to spill their dinner all over the lounge carpet and leave a stack of dirty pots in the sink will have you tearing your hair out, if not theirs! It may be they are totally unaware that their lack of cleanliness is driving you to distraction. If the issues become bigger, call a house meeting and try to agree on a clean house policy. Working together as a house rather than taking an individual approach will help everyone sleep easy and avoid driving anyone crazy. Whatever the case maybe, if you look after one another then living together will be much easier if everyone understands each other's needs and comprises where appropriate.
Consider a plan for shopping, cooking, washing up and a cleaning rota, just to name a few. If you're not directly involved in the matter then try not to take sides, it is much better to leave it to those involved or you risk the situation blowing out of control and proportion. The last thing you want is for the bad atmosphere at home to taint relationships or affect your university work.
Keep in mind that some people are more willing to do some chores than others. So, if you're having difficulties with chore allocation, see who is OK with what to align chores and viola - you're set!
Get To Know Your Fellow Housemates & Communicate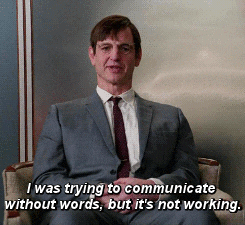 Perhaps the biggest issue with living in a shared student house is realising you don't know the people you are sharing with until it's too late. You may find that you start to clash with people who you would ordinarily get on with due to your close living arrangements. Whatever happens, always try to create a pleasant atmosphere in your house for everyone; if you don't get on with somebody, don't antagonise them and stay out of their way.

You don't want home conflicts affecting your work at university. Remember that, although you need to fulfil your contract, you only have to live with them for the duration of the year and then you can find somewhere else to live or someone else to live with. In order to make sure that any issues in the house are sorted out quickly, good communication with your fellow housemates needs to be a priority.
It is very important that everyone is kept up to date with any problems, as well as ensuring everyone knows when bills and rent are due. Communication is the most effective way to sort out any issues as it gets them out in the open so that they can be dealt with in an adult way. Like we mention earlier, house meetings might seem a bit formal but they can be a great way to discuss matters of concern.
Decide who's in charge of what at the start of the year and have regular discussions about these responsibilities. Living in a shared student house with a group of mates is generally great fun and is likely to provide you with many happy memories that you will look back on fondly in years to come. Be flexible and open to new ideas, you never know the living habits of your fellow housemates might actually have a positive impact on your life!
Remember, university life has its ups and downs. No matter what happens, nail it down as an experience to remember. Focus your energy on things that you can control and make you happy. These, like most say, will be some of the most memorable times in your life so take an optimistic approach.
You'll thank yourself later for it.