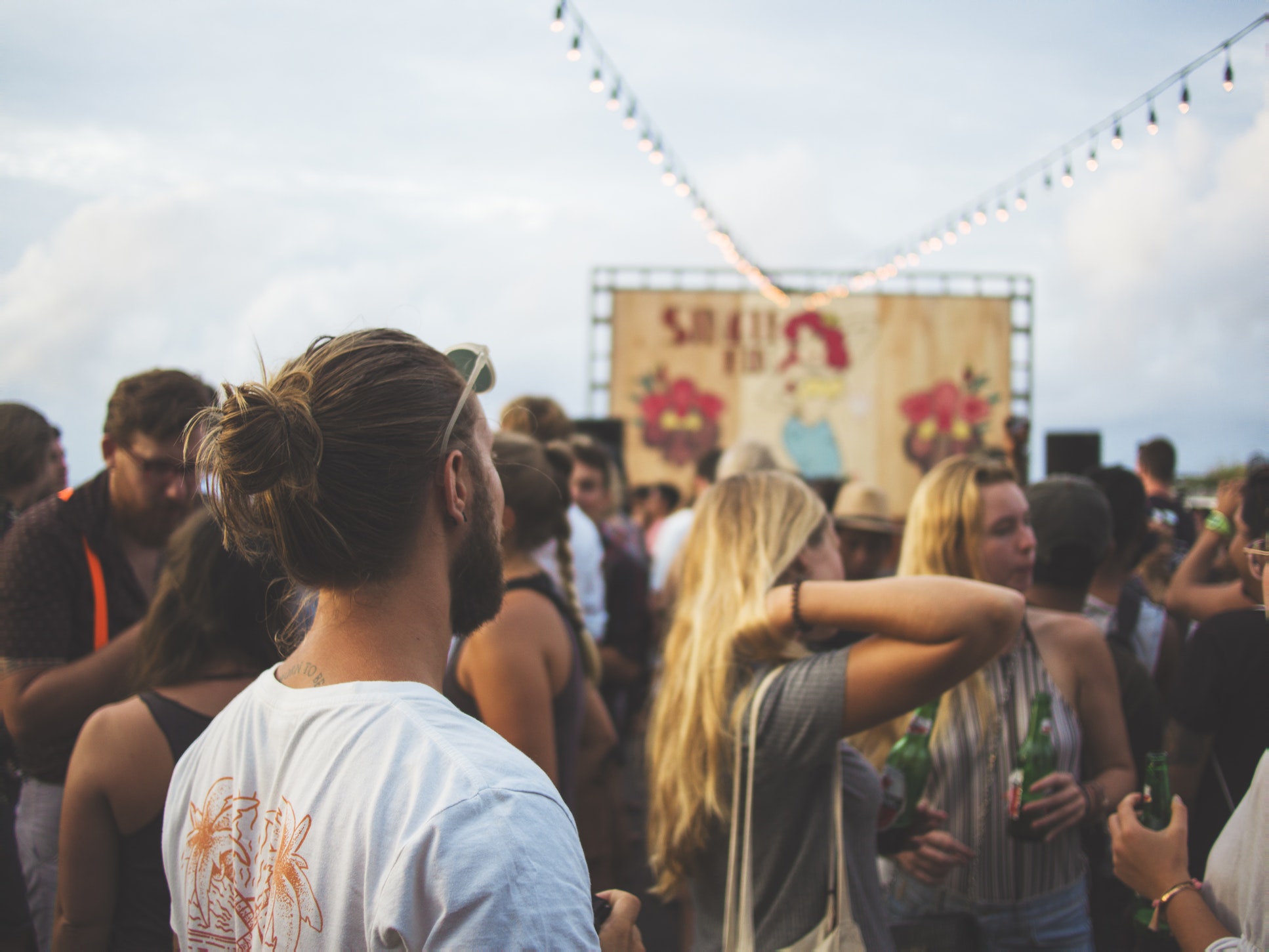 Lancaster is a fantastic city, which is home to a number of fun and diverse events every year. Many of these events are free to attend and are held in the city centre, so they're a great day out for you and your housemates, or a good excuse to show Lancaster to your visiting parents! From food and drink festivals to musical events, as well as university open days for prospective students, there's plenty going on throughout the year in Lancaster to keep you entertained. Read on for our top events for students in Lancaster in 2019.
Lancaster Beer Festival
March 7th - 9th, 2019
The Lancaster Beer Festival is a must-visit event for beer lovers, with a huge range of ales, lagers, and craft beers available, as well as gin, wine, cider, prosecco, and soft drinks available. There will be over 50 ales on offer from both the local area and across the UK, with brewers including Bank Top Brewery, Farm Yard Ales, Hopstar, and Settle Brewery. There'll be food available too, with a range of hot and cold snacks on offer, which you can wash down with your drink of choice in a commemorative Beer Festival glass. Not only will there be great food and drink on offer, but also live entertainment from local bands and musicians.
Litfest
8th - 31st March 2019
Here's one for the Literature students - Lancaster's annual Litfest celebrates literary excellence, helps writers to develop, and engages readers through compelling talks and workshops with a range of authors, poets, and more. Whether you're studying Literature, Creative Writing, or are just a bit of a bookworm, this is a great event for learning more about literature and writing.
Lancaster Food and Drink Festival
4th - 6th May 2019
Lancaster becomes foodie heaven during the Food and Drink Festival, with over 60 artisan food stalls stocked with a range of hot street food, cheeses, meats, breads, beers, wines, coffee, and much more. Fill your boots with the very best locally produced food; whether you have a sweet tooth or more of a savoury palate, there will be plenty of delicious treats for you to choose from.
Highest Point Festival
17th, 18th, 19th May 2019
Lancaster's biggest music festival returns to Williamson Park, with main stage acts including Sister Sledge and The Zutons, and a total of five stages with a variety of musical acts throughout the weekend. Weekend and day tickets are available. Not only can you enjoy great music, but there'll also be pop up shows, local street food, craft ale and gin bars. Whether you come for the weekend or just for the day, this is a fantastic event to attend with your friends, with the opportunity to enjoy some great music and soak in the festival atmosphere in beautiful surroundings.
Lancaster Festa Italia
8th September 2019
Enjoy a taste of Italy in the heart of Lancaster when you visit Festa Italia! Lancaster city centre will be transformed with a celebration of all things Italian, with delicious Italian street food such as pizza, pasta, flatbreads and sweet treats, from both artisan produce and top Italian brands, and pop up bars serving the very best Italian wines and beer. There will be live entertainment including music and dance performances, an opera gondola, Samba drumming band, and vehicle displays from top Italian car brands. This is a great opportunity to enjoy some delicious food and lively entertainment in Lancaster city centre.
Lancaster Music Festival
10th - 14th October 2019
Lancaster Music Festivalwill return for its 10th year in 2019, with over 500 live music performances taking place across Lancaster. This year the festival will feature around 50 venues across the city, including cafés, coffee shops, banks, bookshops, and of course bars and pubs, as well as outdoor performances. The Music Festival's main stage will be in the courtyard of Lancaster Castle. This event celebrates all types of music, with a diverse range of acts from both Lancaster and the surrounding areas, as well as international acts, so whatever your favourite music genre is, there's sure to be plenty of performances that are music to your ears.
Lancaster Chilli Fiesta
9th November 2019
If you're a lover of hot food, the Lancaster Chilli Fiesta is the event for you. Whether you're a fan of milder chilli or if you want to try the hottest on the market, the Chilli Fiesta showcases a variety of chilli products from across the UK. There will be a huge variety of chilli products for you to enjoy, from mild to extreme chilli and curry sauces, chilli cheeses, chilli jams, naga dips, chilli plants and seeds, and much more. You can spice up your kitchen cupboards with some fantastic chilli products, or with Christmas just around the corner, pick up some great gifts for your foodie friends and family members.
We hope that you've found our guide to events in Lancaster in 2019 helpful. Lancaster is a fantastic city, which hosts a diverse range of events every year. For more information about everything that's going on in Lancaster, visit https://visitlancaster.org.uk/whats-on/.

Are you a student looking for quality, all-inclusive housing in Lancaster? Have a look at our available student properties or get in touch with our team and we can help you find the right house for you and your mates by contacting us.