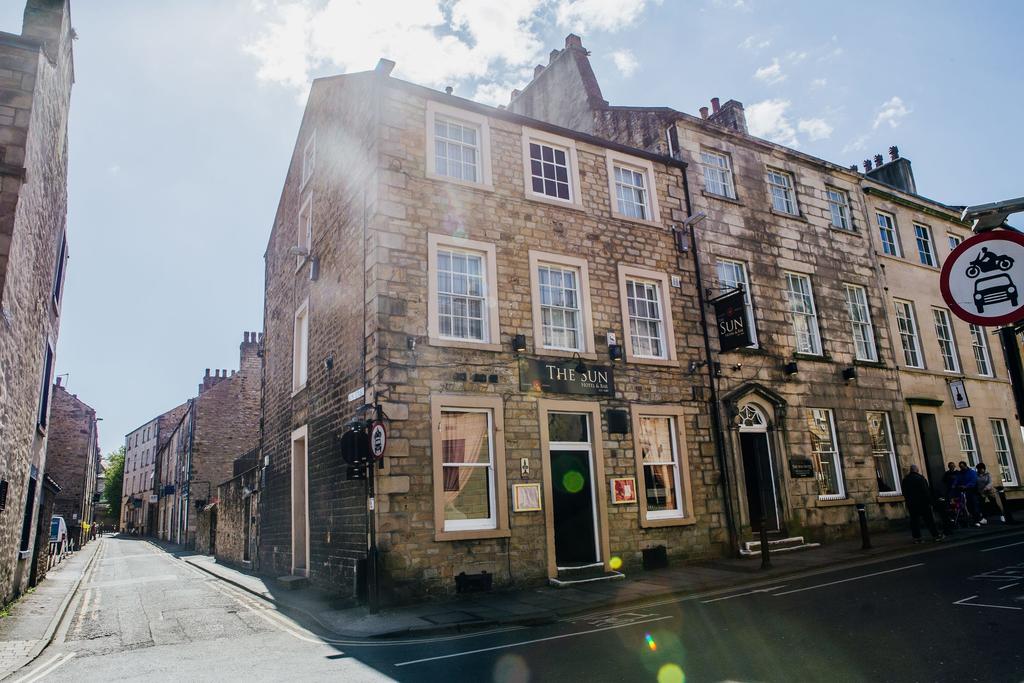 Student Events in Lancaster, Lancashire | Student HQ

Are you studying in Lancaster? Do you find yourself wondering how or where to spend your time? If you can relate, you're in luck! Here we outline five of our favourite venues that'll give you something fun and eventful to do - let's dig in.
The Sun Hotel & Bar: Quiz Night
Looking for a place to dive into a wide range of craft beers or a huge selection of gin? Then you need to get yourself down to The Sun Hotel & Bar. Not only do they have a fantastic selection of drinks, but they also host a quiz night every Tuesday from 9pm.
You can join with a team of up to six. It's only £3.50 per person to enter and you get a free drink from their quiz selection alongside some halftime nibbles to keep you focused and in the game!
What's more, every week after the quiz there's a chance to win a cash prize pot. If however there's no winner that week, then the cash is rolled over to the following week making for an even higher stakes quiz night! Sounds awesome right?
Head over to The Sun Hotel in Lancaster and see for yourself! They've just updated their menu with a bunch of tasty new dishes and the recent renovations make it a place of serious comfort and relaxation.
The Borough: Comedy Club
Feel like having a laugh? Every Sunday at 8 pm, The Borough hosts a stand-up event for The Lancaster Comedy Club, hosted in their beautiful Drawing Room.
The Lancaster Comedy Club has been around since 2009 and, in that time, they've brought the likes of John Bishop, Chris Ramsey, Romesh Ranganathan, and The Boy With Tape On His Face to audiences in Lancaster.
It's only £10 at the door and early bird tickets start at £8. Tickets have to be bought by 4 pm on the day of the event, saving you a few quid you can later spend on a pint at the bar!
So, what's to come? In 2018, you'll be able to see the likes of Sally-Ann Hayward, Justin Moorhouse, Geoff Norcott, and Steve Royle gracing the Drawing Room stage! There's also a very cozy beer garden in the back in case you feel like visiting on a warm day.
You can purchase tickets at the bar in The Borough or online here. To find out what else is on at The Borough, just visit their Facebook page.
The Bobbin: Pool Competitions, Live Music, Open Mic Night and Music Festivals
This pub is a favourite for many Lancastrians, mainly because they have a great (and cheap) selection of house spirits (only £2.50 for doubles). They also have a good selection of beers and ales for a fair price. They mostly play rock or metal and the people and atmosphere are welcoming.

The Bobbin hosts an open mic night every Monday from 9 pm and it has a small stage where you can rock your socks off. Alternatively, you can attend and listen to the up and coming rock bands of Lancaster!
On Wednesdays, it's Pool night. Occasionally, they'll host tournaments too if you feel in the mood for shooting some pool and pocketing some balls. On Thursday, there's more live music to enjoy, often starting at 9 pm.
There's a lot of variety you can find here. If you'd like to find out what's what then check out their Facebook page. They make sure to post updates on live bands and up and coming events.
Sometimes they'll organise a high profile act on a Friday. On special occasions, you'll find bands playing here that are touring in Lancashire and sometimes the UK! Other times, however, you'll find a laid-back, enjoyable community pub.
Saturdays are perfect if you're into live sports. They like to cover cricket, tennis, premiership football and F1 racing, too. If you ask nicely, they'll let you play whatever you like, so long as it's not overlapping with a popular event.
On Sundays, you'll find a room full of people answering questions for quiz night. Better yet, £70 is awarded to the winner(s)!. Other fun events to look out for would be the Mayday Bank Holiday Beer Festival, their yearly Battle Of The Bands and The Lancaster Music Festival.
Ye Olde John O'Gaunt: Live Music and Open Mic Night
Ye Olde John O'Gaunt is another popular Lancaster pub with real character. It's a lovely little pub in Lancaster city centre, with a small bear garden and well-priced drinks.
They do live music every night, with gigs often starting between 8-9 pm. The atmosphere is welcoming and the staff are friendly. The reviews online speak for themselves; give it a try if you're wandering the city centre.

If you're looking for a place to show-off your musical talents, they, too, do an open mic night. Every Sunday, you can play for a local crowd.
Are you interested in showing off your musical talents or just want to check out the various events they hold? Go to their Facebook page to see up and coming events or to book a time to shine.
The Robert Gillow: Live Music and Game Nights
With a selection of over 100 beers, The Robert Gillow is a great choice if you're looking for a small and cozy establishment. The pub sits next to The Storey and is only a few minutes walk from the train station in case you're wanting a place to stop before your train.
If you feel like unwinding and playing some games over a pint, then you can often find the pub hosting game nights. Here, you'll find a collection of old and new gaming consoles like a Megadrive, Dreamcast, N.E.S., N64, PS1 to an Xbox One and PS4 with a VR headset available on request, too!
You can also find the occasional card game nights upstairs, with 'Magic the Gathering' being a prominent choice for players who like to meet up and battle over a cask ale. Alternatively, if you're leaning towards a pleasantly musical night out, head over on Friday evening - they like to host some of the best local jazz and indie artists.
Go over to their Facebook page or alternatively you can follow them on Twitter to find out when there's a game or live music night.
Are there any places you love to go to but we didn't include in our post? Get in touch and tell us all about your stories and experiences with visiting pubs in Lancaster.
*The information we've provided while correct at the time of writing is subject to change so be sure to check with the venue.*